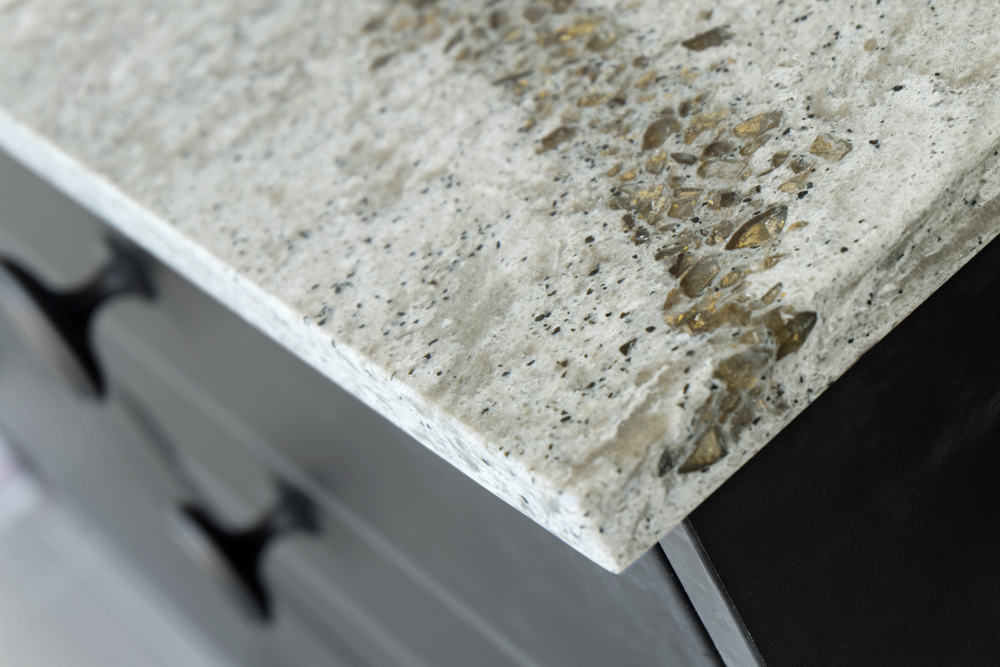 Bathroom Countertop Installation in Salt Lake City
When the time comes to remodel your bathroom, Bath Crest Home Solutions is here to ensure you love the room you're creating in every aspect. While some of the upgrades you'll be making are almost purely aesthetic, there are some upgrades, like countertop installation, that require a little more planning to get right because they affect how you interact with your renovated space each and every day. Bathroom countertops are the most important finishing touch to your redesign, so we're here to ensure you have a premium selection from the best designs and materials available, so your perfect design is always within reach.
Bathroom Countertops
There's no need to put up with bland countertops in any bathroom when you have our professionals on your side. Changing out your bathroom countertops adds the perfect amount of class to the space's overall look and feel and plays a crucial part in building your dream bathroom. From hard granite countertops for busy, high-end spaces to simpler alternative materials for the renovation on a budget, we have you covered with the latest and greatest bathroom countertop options around. Furthermore, our professionals can help you select the ideal countertop for your space, so you'll never need to fret over getting the look you want.
Types of Countertops
Bath Crest Home Solutions knows that there is no "one size fits all" solution when it comes to any sort of remodel, especially when it comes to countertops. Functionality is important, but it should never come at the cost of your personal style. Fortunately, it never has to. We offer several types of countertops to our customers in order to ensure you're getting the best of both worlds, as well as a solution that fits perfectly within your budget. We currently offer:
Natural stone countertops
Quartz countertops
Manufactured marble countertops
Solid surface countertops
Each of these materials has its own pros and cons, which you can learn more about by speaking with one of our professionals. With this great array of materials, colors, and styles, you'll never need to worry about struggling to find the right match for your bathroom space. At the end of the day, we're simply here to ensure you're able to find a countertop material and design that works for you. Regardless of which material you choose in the end, you'll have peace of mind knowing that you're getting nothing but the best in terms of both quality and style.
Bathroom Countertop Installation
Our dedication to getting you the bathroom you deserve doesn't end with your selection, of course. We're here to keep the entire process running smoothly, including installation. Since 1979, we've been in the business of perfecting our bathroom remodeling technique, including how we handle countertop installations in bathrooms of all shapes and sizes while providing unparalleled customer service along the way. We'll get you a countertop you love, provide you with a quote on countertop installation, and get the job done as soon as possible so you can begin enjoying your newly redesigned space as soon as possible.
Contact Bath Crest Home Solutions
If you've been thinking about sprucing up your bathroom's appeal, there's no better place to start than new countertops, and there's no better place to start with finding new countertops than by contacting Bath Crest Home Solutions. Contact us for more information on how bathroom countertops can completely transform the space you use every day and about what materials might be the best for your specific upgrade. Our experienced, trained professionals will walk you through the entire process from selection to installation to ensure building your dream bathroom is a smooth, easy undertaking from the very first steps to the very last.
Image Credit: Papakah/shutterstock