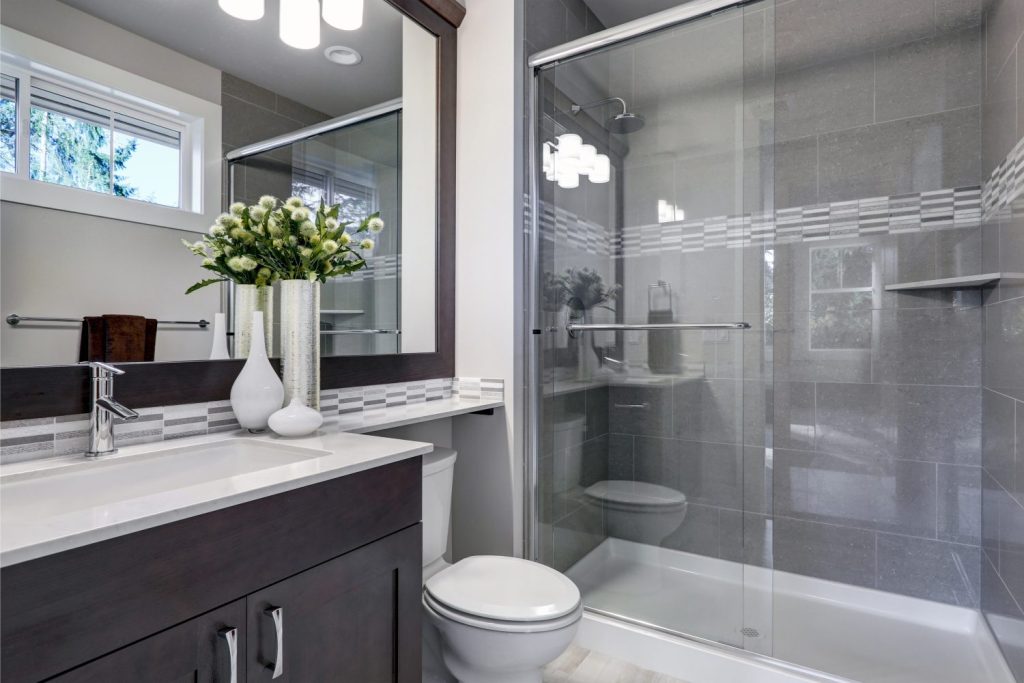 Walk in Shower | Bathroom Remodel in Salt Lake City
There's no better way to spruce up your home than renovating your bathroom, and there's no better way to spruce up your bathroom than by adding bathroom showers to your list of must-have renovations. There are thousands upon thousands of showers to choose from, but Bath Crest Home Solutions is here to ensure you're getting nothing but the best when it comes to walk in shower installation in Utah and all things bathroom remodeling.
Why Bath Crest Does It Best
Bath Crest Home Solutions' walk-in bathroom showers are sleek, stylish, elegant and perfect for any bathroom space. Furthermore, when the time comes to install your new shower, you'll have a team of reliable, experienced, fully-licensed contractors there to get the job done for you. Your investment comes with the support of real professionals that know how to get the installation done right. Furthermore, we use nothing but the best materials, making your purchase all the more customizable.
Our Shower Remodel Materials
A good bathroom remodels should always be unique. This is precisely why we offer a wide range of high-end, quality materials for each custom walk-in we make. When choosing your shower from our large selection, you can choose from a number of durable, long-lasting materials, such as:
Porcelain and ceramic tile
Manufactured marble
Quartz
Stone
Acrylic
Piedrafina
Granite
Each of these options provides your bathroom with a whole new look and feel, along with different maintenance requirements and benefits. To learn more about what each of these materials has to offer your bathroom, speak to one of our professionals.
Custom Builds
Because our walk-ins are custom-built, you can always have peace of mind knowing you'll get the perfect fit for both your bathroom's look and size when you shop with us. Whether your bathroom has a severe
lack of elbow room or you're dealing with a huge master bath with all the bells and whistles, we're here to ensure you get the shower you need in the material you want without ruining the balance of space in the room.
Safety First
Walk-in showers make access to home bathing facilities for elders and anyone else who might deal with impaired mobility. We can make the ease of access even better on the walk-in of your choice by installing low-threshold entrances that eliminate the most common cause of trips and falls in the bathroom for seniors. You can also choose to install grab bars, providing an extra point of stability.
It's never too late to give the bathroom that looks you love, the space you deserve or the safety you need. Contact us for a free estimate, the season's best bathroom shower ideas, more information on walk in shower installation in Utah and for all of your other bathroom and shower remodeling needs.