Why Bath Crest? / About Us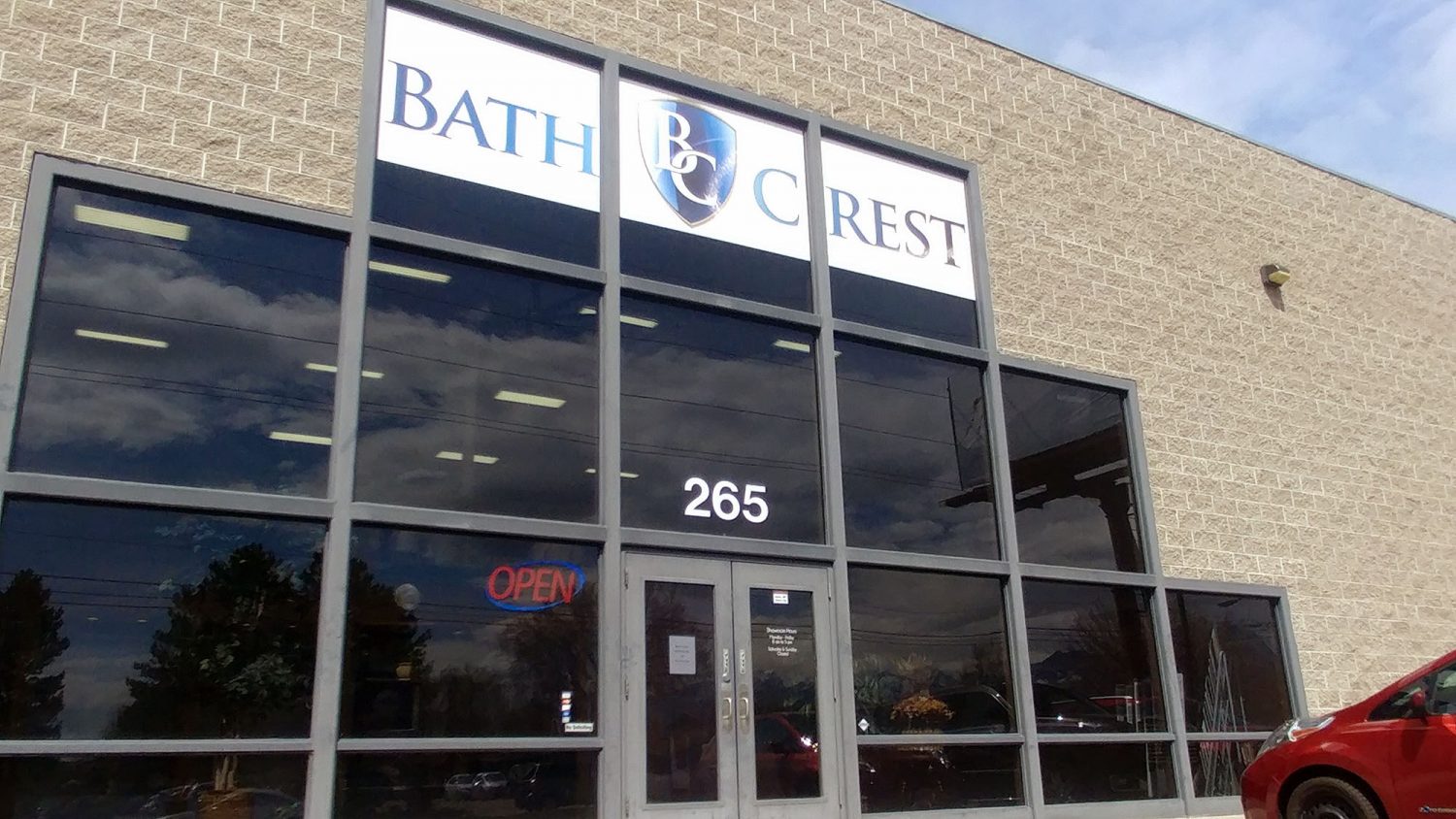 Our Mission is to Bring our Customers' Bathroom Ideas to Reality
Having nearly 40 years of bathroom design and bathtub product experience in Salt Lake City, we have learned that fulfilling the customer's vision of their new bathroom is key to our success. Bath Crest bathroom remodeling products have and will continue to evolve over the years to meet the dreams of our customers. As a solution center for bathroom remodeling, we will enhance the beauty and convenience of your home, and help you realize your dreams for an uplift to your current bathroom situation.
Starting in the late 70s, we began our line of work by resurfacing, a practice still used by some today. However, we recognized it as only a temporary solution to having a beautiful bathtub. We then introduced acrylic bathtubs, showers, and walk-in tubs due to their durability, affordability, and how easy they are to keep clean. Over time, additional products and services have been added to our bathroom makeover program. Today, as a one-stop solution center for bathroom remodeling, we offer a large variety of choices in bathroom products that fit the bill for helping our customers realize their bathroom dreams. Quite simply, there is no better choice in bathroom remodeling than Bath Crest Home Solutions.
Why can we say that? Because after these many years of bathroom services, we still maintain a complaint-free record with the Better Business Bureau. We have learned how to work closely with our customers and do everything necessary to provide complete customer satisfaction. That is what you can count on with Bath Crest Home Solutions.
A Complete One-Stop Solution of Bathroom Remodeling Services
While our acrylic tubs and showers are among the leading products of our bathroom bathtub and bathroom makeover services in Salt Lake City, Bath Crest can design and install an entirely new bathroom for your home, all according to your specifications. The remodel may include every element of the bathroom – such as fixtures, lighting, vanities and vanity tops, storage solutions, wall covering solutions, flooring, tile work, and accessories. All installations are managed by Bath Crest. We work with our customers through the entire process – even after the project is completed –  to ensure their satisfaction with our products and workmanship.
An Industry Leader
Bath Crest's sensible approach to bathroom remodeling has led to steady growth and success. We've been recognized by our industry peers as a "Top 500 Remodeler" since 2003. And we've received "Best in Business" awards and were named the statewide "Best in Business" winner for the State of Utah. These awards, however, pale when we see the faces of our customers beam with joy as they see their new beautiful bathrooms. We encourage you to give us the opportunity to help you improve your home with an attractive bathroom makeover.