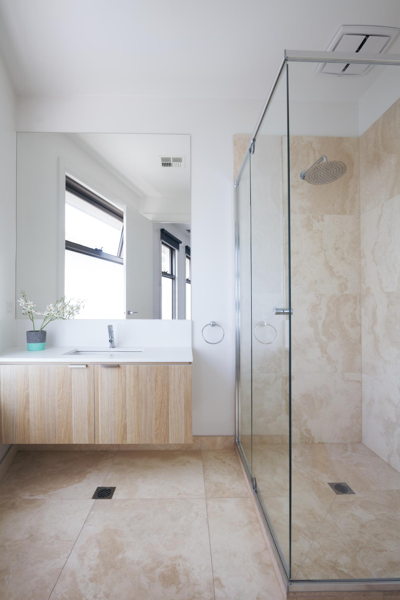 With the home-remodeling craze sweeping the nation, (thanks to HGTV and Chip and Joanna Gaines) renovating your home has never been more popular or accessible. Whether you decide to DIY or hire a contractor to get the job done, remodeling is the "latest and greatest" trend for homeowners.
Of all the rooms in your house, what's the room you'd renovate if you could choose only one? I know which room I'd choose – The bathroom of course!
Keep reading to find out five reasons why the bathroom is the best space to remodel in your home.
Increase the Resale Value of Your Home
The resale value of your home is something to keep under consideration – whether you're currently planning to sell or not. Putting an investment in remodeling your bathroom is the equivalent of putting fresh paint on the walls times ten.
When you remodel any room you're going to be increasing the value of your home. This is because, typically, remodeling equals improving. From new tile to new overhead shower lighting, it's the little touches that will skyrocket the value of your home if you decide to put it on the market.
Fix Plumbing Problems
This is a simple one. People often decide to remodel their bathroom when plumbing issues arise. If you have to tear things up anyway, you may as well renovate your bathroom space, right? Plumbing issues may crop up during the years you live in your home. Think of them as an opportunity to improve the look and feel of your bathroom – not just its pipes.
To Save Energy
In addition to saving money on your water bill by installing water-saving devices, bathroom remodels can provide energy savings as well! Who doesn't love that? After installing things like low energy-use light bulbs and efficient ventilation, you'll notice a big difference in how much energy your house is using and you'll probably see a smaller number on your next energy bill too.
Luxury
Okay, if you're anything like me, then the main reason you want a bathroom remodel is for the luxury of it all. It's okay. I freely admit it. I like nice things, especially when it comes to my bathroom. This is where your bathroom remodel gets fun. You get to decide what you want. Everything from backsplash to tile to an LED showerhead light that changes colors. You can relax in style with your latest and greatest bathroom appliances.
To Install Accommodating Equipment for Seniors
As we get older, stepping in and out of the bathtub can become difficult and unsafe. Tasks that used to be simple may increase exponentially in difficulty. This is the perfect time for a bathroom remodel. With high-tech and safe products like a walk-in bathtub or bathtub handrails, safety in the bathroom has never been easier. Make yourself – or your elderly guests – feel safe at home with a new, accessible bathroom remodel.