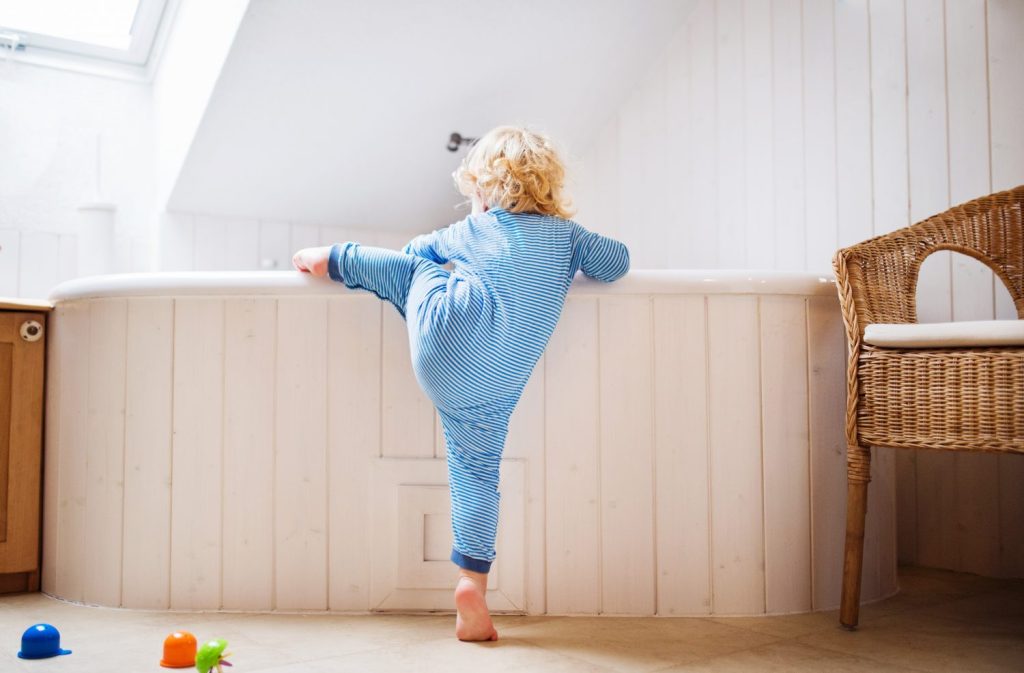 Updating your bathroom is potentially one of the most rewarding projects you can undertake in your home. A few simple upgrades can seriously increase your home's overall value and make a space that's nicer to use throughout the day. However, when you're looking to install that custom bathtub, a shiny new sink or a highly functional toilet, you should keep more in mind than just looks. Safety should be at the top of your list, especially if you're planning to age in place or you're looking for comfortable everyday convenience. Fortunately, beauty and safety never have to be mutually exclusive when you follow a few tips to get the best of both worlds:
1. Make Access Easy
The last thing you want is to have a bright, shiny new shower or tub with all the buttons and whistles in your master bathroom, and then be unable to enjoy it because it's too difficult to access. That's why choosing walk-in shower and tub options is the best way to go anytime you're updating a bathroom. These tubs have low or nonexistent barriers to step over when entering or exiting the tub, which drastically reduces the chances of trip and fall accidents in the bathroom. These forward-thinking tubs can also come with built-in seats designed to blend in perfectly with the rest of your shower surroundings.
2. Avoid Slippery Flooring
Another huge source of bathroom accidents is slippery flooring. Wet tiles or linoleum can send you slipping and sliding out of control in an instant, sometimes leading to major injuries. That's why slip-resistant flooring is the way to go. This flooring fits not only into the bottom of your shower or tub but can now be used on the entirety of your bathroom floor. The materials absorb and wick away moisture properly to avoid becoming slippery – and they look much nicer than most plastic mats traditionally used to get the job done.
3. Install Some Extra Support
For seniors and anyone else dealing with physical disabilities day in and day out, something as simple as supporting oneself while maneuvering around the tub can be a huge challenge. That's why grab bars make the perfect addition to any shower. These accessories are versatile, offering extra support both in the tub and around the toilet to anyone who might need a bit more stability. In terms of style, these additions typically come with a sleek stainless steel finish that blends in nicely with almost any design scheme. Some have even successfully disguised their grab bars as stylish towel racks, where they can serve multiple purposes and remain unobtrusive.
4. Consider Your Toilet Height
The height of your toilet might seem like a strange detail to dwell on during bathroom remodeling, but when it comes to safety, it's one that matters. Comfort toilets typically stand 16" – 17" high, 2" taller than the standard toilet height. This is great for those with bad knees or backs, or who may have trouble standing up from the lower sitting position of a standard toilet. Incorporating the more comfortable height into your bathroom takes nothing away from the room's style, but adds a considerable dose of comfort and safety.
5. Use Safety Locks
If you, like millions of others, intend to use your bathroom vanities as spaces to store medications or cleaning products, keep those particular cabinets locked down. This is especially important for households containing young children. Child-proof locks keep medications and other potentially harmful products away from little hands.
Bath Crest Home Solutions Is Here to Help You!
Bright, complete lighting, wider doorways, simplified sinks, and the tips above – all are great ways to future-proof your bathroom during a redesign to keep it as safe as it is beautiful. Bath Crest Home Solutions can help you incorporate each and everyone into your new bathroom. This company has the experience and know-how to get you the bathroom of your dreams without sacrificing an ounce of safety in the process. Contact us for more information on bathroom design and other services they offer
Image Credit: Getty Images/Halfpoint